Car Insurance in Louisiana in one of the most expensive, hence this state is the third costliest for the same. The average yearly coverage is approximately $2,720 for full insurance which breaks down into nearly $80 per month. The minimum average coverage is $1,002 per year which is also very high, compare to National rate. Some reasons of this high cost includes, increase rate of vehicle theft, highway density, high urban population density and high number of auto-related lawsuits. Louisiana citizen have to do a serious groundwork to get an affordable car insurance company with affordable quotes which help them maintain their budget while being safe and secure, here are some examples of lower rate car insurance.
1.Farm Bureau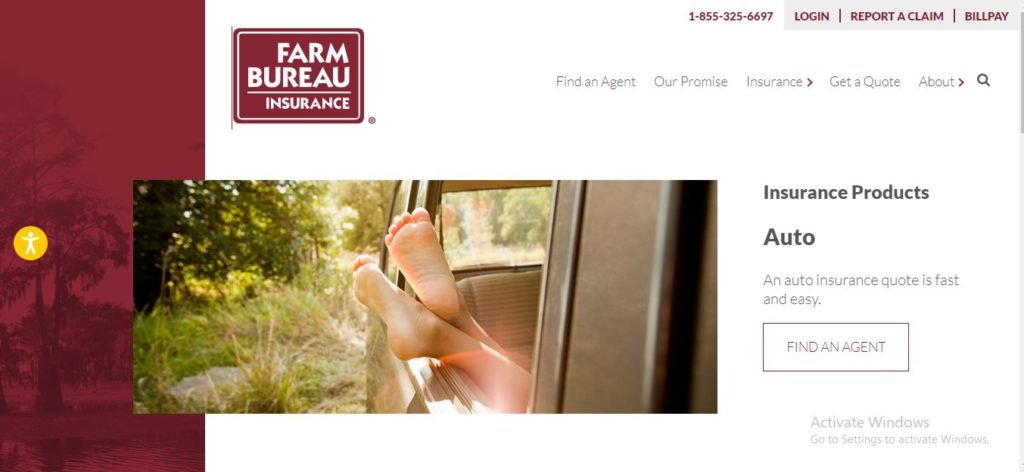 Farm bureau car insurance in Louisiana seems to be the best option with good rates. It is a company with good reputation, good financial strength and which above all is very present for people in need. It provides quite affordable rate in Louisiana, some of which are the overall average coverage which is 30% less than the usual State rate, a kind way of supporting people. It is a good choice as well for teen drivers providing an estimated average rate which is far lesser than the State average cost. So is the case for young and senior drivers who are charged with less cost compare to state and other competitors. It is the most affordable in almost all the cases, because, for drivers with DUI or with poor credit, it provides the cheapest average rate as well.
Learn more: https://www.lafarmbureau.com/products/auto/
2.State Farm
Known to be popular and commonly listed among the best company. State farm car insurance in Louisiana is the second or third cheapest with various rates quite affordable in many categories. State Farm offers the second lowest minimum coverage rate for car insurance in Louisiana, providing a substantial difference with of about $250 compare to the State average for the same. It comes as second cheapest for driver with speeding ticket, drivers with prior accident causing injury and young drivers, the average coverage for all these categories is one of the most affordable with an important contrast with Statewide rate. State Farm is above all, a good company providing huge discount opportunities which could be beneficial for all.
Learn more : https://www.statefarm.com/local/louisiana
3.Geico
It is known to be one of the best insurance company, usually present along with State Farm. It offers very competitive rates. It also has good reputation and its customer service is one of the most appreciated. Geico car insurance in Louisiana comes with more than enough to justify its creativity and support by providing reasonable cost and easy accessibility. Its strong financial base made it a good choice for all. Some of its affordable charges in Louisiana are the average cost for young drivers and married couples; it provides for them an average cost which might not be the lowest but is somehow affordable compare to the State average rate for the same. Other benefit from Geico are the emergency roadside assistance and mechanical breakdown coverage.
Learn more: https://www.geico.com/information/states/la/
4.Safeway
It is also a choice to keep in mind. Safeway insurance might not be worldwide popular like State Farm or Geico, but it does stand as one of the most appreciable car insurance in Louisiana. It's got a good reputation as well and the financial strength is not that bad, so it can be recommended. Safeway provides for drivers with good credit the fourth lowest estimated rate with almost $300 difference from the State average. It is the same for drivers with speeding ticket, drivers with DUI and those who have caused accident with injury. It is a better choice for drivers with poor credit who have to pay approximately 50 to 55% less than the state range with an impressive difference as well compare to close competitive companies.
Learn more: https://www.lavislaw.com/louisiana-car-accident-insurance-claims-lawyer-safeway-insurance-company-louisiana.html
5.Allstate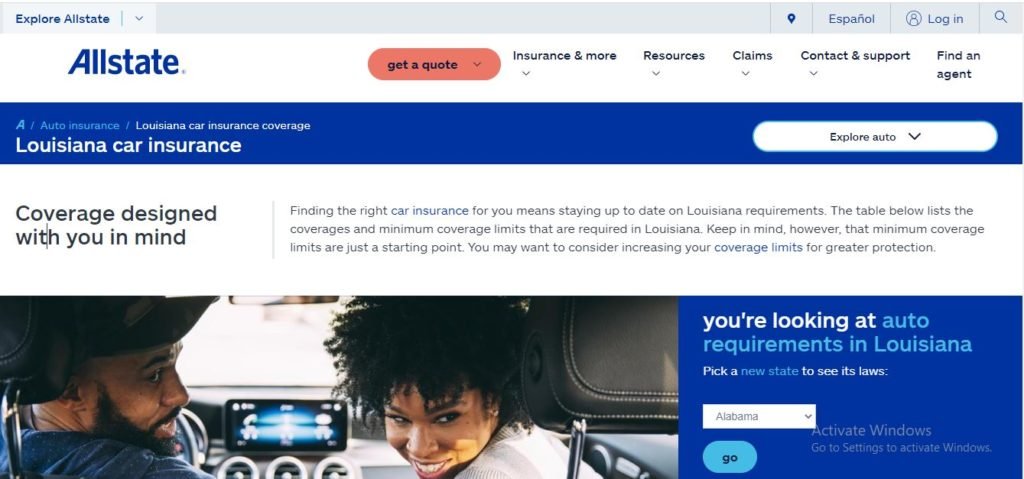 It has a good reputation and usually provides good customer service as well. Its financial strength is also one of the most appreciated in US. It has been in the field for quite long and even though it seems to offer most of the time range which is slightly similar or above the sate rate, it supports customer at some levels. Its standard coverage as car insurance in Louisiana includes rideshare insurance for Uber drivers, Mexico travel insurance which offers coverage when your car is taken to Mexico for a trip, custom parts and equipment coverage; it also provides good protection for car collectors. One of the most appealing benefits of Allstate car insurance in Louisiana is it good discount for individual with low-mileage.
Learn more: https://www.allstate.com/auto-insurance/louisiana-car-insurance-coverages
Read Also: Best Car insurance in Alabama 2022, https://carsnjeeps.com/auto-insurance/best-car-insurance-in-north-carolina/, Most Affordable Car Insurance in Arkansas 2022