Car insurance in Baltimore seems to be costly just like in the main State Maryland. The reason is the high minimum liability requirements and voluntary uninsured auto coverage. Moreover, personal injury protection is required, that also impacts on car insurance coverages. Car owners have to pay an average cost of $2,127 per year for full coverage, an amount which is similar to that pay in the State, but about 20% less than national cost. Concerning the minimum average cost, drivers do pay an estimate average cost of $1,000 per which is very expensive compare to the national cost. To keep their budget on track, drivers do need to compare quotes provided by different companies.
1.Erie
Erie insurance operated in 12 states in U.S. and is ranked among the best with good customer service, it gets generally high marks for user satisfaction. Although it is not a world leading company, Erie insurance prices are quiet competitive thus about 10% cheaper than most of its competitors. It is ranked as an overall highly affordable car insurance in Baltimore. It provides lowest average cost for senior drivers, with a huge difference compare to the city average cost. Erie provides exceptional coverage such as better car replacement which is not available in most other cases. This company offers the lowest minimum coverage policy for drivers in Baltimore, with about 10% reduction compare to the city cost.
Learn more: https://www.erieinsurance.com/agencies/md/baltimore
2.Kemper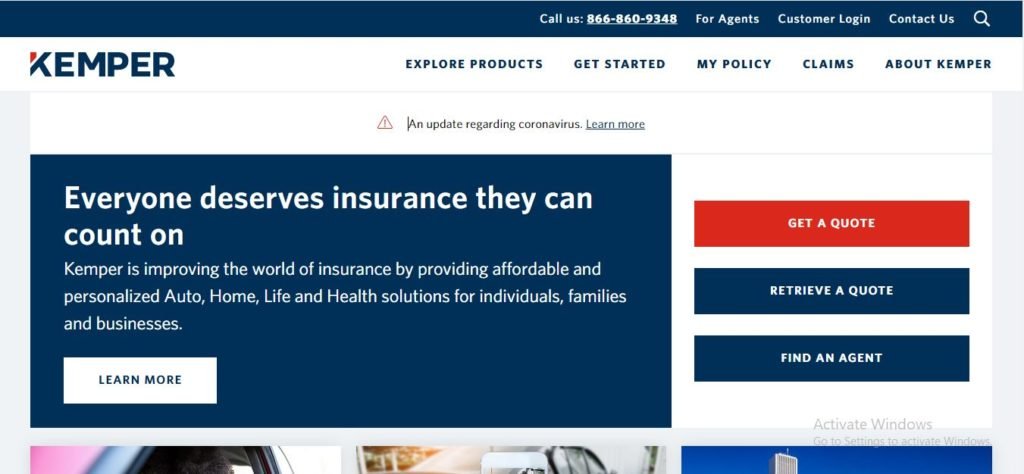 Kemper is one of the nation's leading specialized insurer providing affordable and easy-to-use personalized solutions to auto, families and others. Although its premium are expensive and there is high rate of complaints, combined to its low average score for customer satisfaction, it is worth mentioning among car insurance in Baltimore for its second cheapest average annual full coverage which is less than the city cost. It does provide a cheap cost for minimum coverage as well. It provides wide array of standard coverage such as annual policies with possible low rates favoring important savings, roadside Assistance 24h/7. Possible add-ons coverage provided by Kemper include, new car replacement and gap insurance.
Learn more: https://www.kemper.com/
3.Geico
It is the second largest insurance company in U.S., with strong financial stability, important market share percentage and variety of affordable coverages. Its most important assert is the digital tools and online app which do help car owners who want to be able to make everything online and gain good reduction. Its rates are fairly low compare to that of other close competitors. Geico offers for car insurance in Baltimore, one of the cheapest liability coverage which might not be the most lower but does has a significant contrast with the city cost. Its cost for drivers with speeding ticket is also fairly affordable compare to the city rate. Geico is considered to be the only insurance providing mechanical breakdown insurance.
Learn more: https://www.geico.com/information/states/md/baltimore/
4.Travelers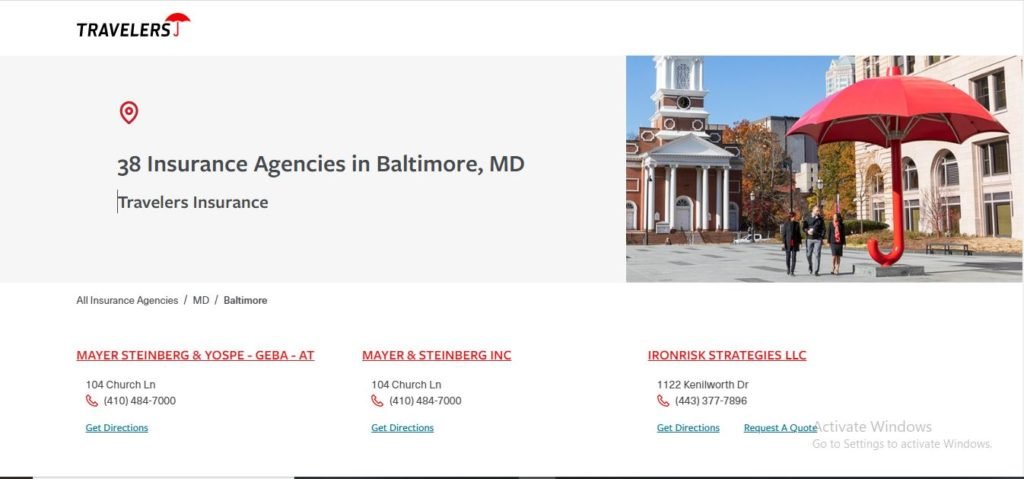 Travelers is one of the most appealing insurance company that has written the very first auto insurance policy in United States. It does have good customer service, providing good score at all. Its financial strength is one of the best with superior average indicating the high capacity of covering claims. It does offer lower rate for full coverage of car insurance in Baltimore; the minimum coverage is the third lowest or the second option with an affordable cost of $1,020 quiet close to the city average. It is a better option for teen drivers providing cheapest policy for this category. It provides wide array of discounts such as Multi-policy discount, multi-car discount, safe driver discount, continuous insurance discount, hybrid/electric vehicle discount, new car discount and more.
Learn more: https://agent.travelers.com/md/baltimore
5.Nationwide
Nationwide is ranked among the top 10 insurance companies with good financial strength. It all started as small mutual company in 1962, and currently has grown to one of the huge auto insurance company is United States. It has one of the cheapest cost for full coverage of car insurance in Baltimore. The cost for drivers with speeding ticket is also affordable, though not the lowest. Drivers with safe driving record or driver with defensive courses are great beneficial of Nationwide extended discounts. Some of these discounts include complete defensive driving course discount, no accidents, good student discount and many more. Nationwide offers policy add-ons which are roadside assistance, rental car reimbursement, gap insurance coverage, accident forgiveness insurance, vanishing deductible, and total loss deductible waiver.
Learn more: https://agency.nationwide.com/md/baltimore
Read Also: Best car insurance in Jacksonville 2022, Cheapest car insurance in Minneapolis 2022, Most affordable car insurance in Maryland 2022, https://carsnjeeps.com/auto-insurance/best-car-insurance-in-connecticut/