The average cost for car insurance in Minneapolis is approximately $1,200 for a senior driver with comprehensive coverage policy and clean driving record. For the city full average coverage, it is about $1,645 which is closer to the national average cost. Those applying for minimum coverage do pay an estimate cost of $538 quite the same as the state requirement which is also lower than the national cost. Thought these rates are inexpensive compare to quotes in other cities and States, drivers in Minneapolis can even find lesser price than these considering their personal requirements and needs. Some of the companies with interesting cost and common benefits are listed below.
1.State Farm
It is one of the most popular insurance company providing affordable quotes with huge number of benefits. It has built its success through the time with a good financial stability and rapid extension along the way to provide services in all the States in U.S.. It works very close to clients providing attractive cost at all levels. The cheapest car insurance in Minneapolis for full coverage is State farm. It proposes an average cost of $950 which is significantly lower than the city coverage. It offers one of the cheapest minimum coverage which is below the city established amount. This company does stands for drivers with DUI or with speeding tickets. In fact, it offers the cheapest policies for both categories with good deductible compare to the city cost.
Learn more: https://www.statefarm.com/local/minnesota/minneapolis
2.AAA (American Automobile Association)
AAA is a federation of motor clubs, held by not-for-profit national member association and organization represented in U.S. and Canada. It provides insurance services to its members. These services include emergency road assistance which involved tire changes, automotive first aid, battery replacement, towing, lockouts, winching and others. It provides the third lowest full coverage for car insurance in Minneapolis, hence can be considered as option for some drivers. AAA proposes the lowest minimum coverage with a slight difference with the USAA which is specifically for a particular group of people. Though there is no good listing of available discount, this company offers a unique membership program, that gives members access to good services and discounts.
Learn more: https://minneapolis.aaa.com/insurance
3.American Family
America family is not as popular as other close competitors, but does stands as one of the likelihood to recommend for its important customer loyalty and quality service. It has an excellent financial strength and above average for solving claims obligations. Its attractive fact as a car insurance in Minneapolis is the switch carrier option which gives opportunity to two stackable discounts. It does provide lowest rate for drivers with DUI who do pay lower rate compare to the city cost.  It is a good choice for senior drivers who do gain an interesting reduction package. Although it doesn't provide extensive list of coverage add-ons or endorsements for auto policies, American family has a wide array of discounts providing customer with good saving.
Learn more: https://americanfamilyinsuranceagent.com/
4.Auto-Owners
Auto-Owners is reputed for its excellent financial stability and positive customer reviews. Its insurance policies are amongst the most recommendable. It provides the third cheapest minimum coverage for car insurance in Minneapolis, but the full coverage seems to be slightly expensive compare to others. It provides quality personalized policies which can help customers select good options with important benefits. It provides policies with add-ons coverage including additional expense coverage, road assistance, loan or lease gap or diminished value coverage. Its digital tools are not that satisfactory, and that can really hamper its reputation considering that the company is not available in all States. It offers important discount for all categories.
Learn more: https://www.auto-owners.com/
5.Farmers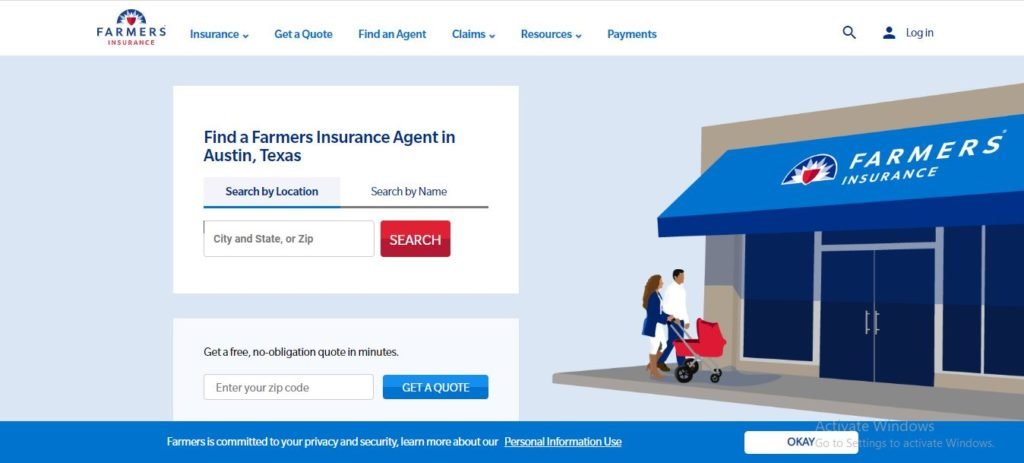 When it comes to handling customer claims, Farmers is a good choice because of its prompt and quick reaction in this specific case. It is also well rated for customer service, with good percentage for an important responding reviews. Farmers offers one of the cheapest full coverage for car insurance in Minneapolis, providing an attractive saving to clients. Its minimum liability cost is surprisingly low, recalling how expensive its overall premiums could be in most of the States and cities. Drivers with speeding tickets can consider Farmers as an option for its average cost which is quiet affordable for those classified in this categories. It also provides extra services such as roadside assistance and towing, online claims and mobile app.
Learn more: https://www.farmers.com/minnesota/car-insurance/
Read Also: Best car insurance in Atlanta 2022, 06 best Car Insurance in Minnesota, Best deal for car insurance in Nashville 2022, Cheapest car insurance in Philadelphia 2022, Best car insurance in New Orleans 2022