Drivers has to deal with very drastic weather season wise in Vermont this; leading to dangerous conditions. Auto insurance in Vermont is therefore an important document for drivers to cover themselves against any sort of inconvenience resulting from the bad weather. Luckily auto insurance is generally inexpensive here, the average cost for car insurance is $470 per year for minimum liability, while the average coverage cost about $1,208 per year for full coverage. These amounts are significantly lower compare to the national coverage. However, the amount to be paid by each driver for the auto insurance depends on the factors related to their conditions and need.
1.Allstate
It is generally well rated because of its wide array of options, providing affordable charges and possibility to gain from important number of discounts. Allstate is classified amongst best auto insurance in Vermont for providing lower minimum coverage of about $240 that is $200 less than the State rate for the same. It also offers affordable average annual coverage for drivers with bad driving records who will have to pay nearly 10% less than the normal state cost. Other important coverage offers by Allstate for auto insurance in Vermont are roadside assistance, personal injury protection, rental car insurance coverage or reimbursement. It also provides car replacement even though it might not be better car.
Source: https://www.allstate.com/auto-insurance/vermont-car-insurance-coverages
2.Concord Group
It is considered as a leading insurance provider through the independent agency system. It is represented by up to 600 local independent agents who are working thoroughly in State such as New Hampshire, Vermont, Maine and Massachusetts to propel the company at the possible highest level.  Concord proposes for auto insurance in Vermont, second annual average coverage with a reduction of nearly $400 for the state cost. It is recommended for its low cost for senior drivers who have to pay only $540 which is quite competitive compare to other companies cost. Moreover, drivers with poor credit pay a cost which differs from the state cost with about 30% discount; huge saving opportunity.
Source: https://www.concordgroupinsurance.com/
3.Geico
It is generally presented as one of the cheapest all over US, offering profitable service at all level. Its financial strength is an important asset for this purpose. Geico provides good number of inexpensive rates for auto insurance in Vermont. For example, its average annual premium is the second lowest with an important discount compare to the State cost. It provides the lowest average annual charge for young drivers who pay nearly 20% less than the state cost. It is also beneficial for senior drivers offering opportunity for saving up to 10% of the average cost imposed by Vermont state. Drivers here are eligible to various discounts such as good driver discounts, good student discounts, federal employee discount and more.
Source: https://www.geico.com/information/states/vt/
4.Safeco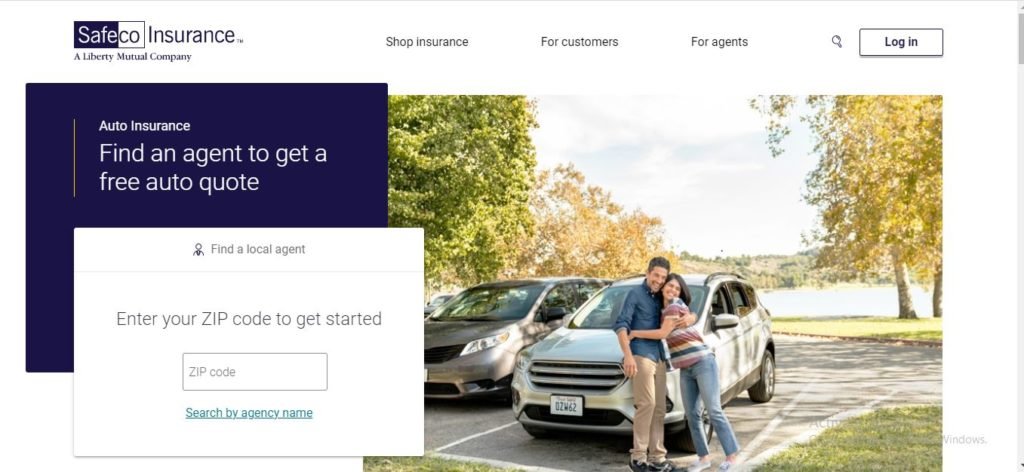 Safeco is ranked at the middle of the pack for customer satisfaction by J.D. power, a position which is not that bad, considering the long way through which it's gone so far to meet the top. It is well ranked for its strong claims process which is its most efficient asset till date. Safeco offers   profitable aspects for auto insurance in Vermont including safety reward discounts which combine vanishing deductible and accident forgiveness, teen safety track for responsible drivers, Safeco right track prepared to reward drivers with good driving records. Safeco is the best choice for teen drivers as it offers affordable annual average for individual aged between 18 to 25, especially if they do keep good driving habits.
Source: https://www.safeco.com/products/auto-insurance
5.State Farm
Known to be one of the largest insurance company in the US, State Farm never ceases to improve its overall service to stay at the top. It provides relevant benefits for auto insurance in Vermont with affordable prices tailored to customer needs. It proposes one of the cheapest minimum liability coverage with a significant reduction compare to the state cost. Individual inquiring for full annual coverage benefits for its important lower cost with possible discount. It provides the most affordable cost for drivers with speeding tickets, or drivers with prior accident case, both categories are charge with approximately 10% less than the state rate. One of its most important asset is the online tools which ease customer filling and tracking of insurance claims.
Source: https://www.statefarm.com/local/vermont
Read Also: Best auto insurance in South Carolina 2022, Best Auto insurance in Mississippi 2022, The cheapest auto insurance in Georgia 2022, Best Auto insurance in North Dakota in 2022