Coverage of car insurance in Denver is usually high. The average coverage cost for car insurance here is approximately $1,950 per year full coverage, which compare to Colorado State is quite higher than the state cost which is nearly $1,757. It is also higher than the national average cost which is about $1,650. The expensive cost of car insurance in Denver might be related to the increase rate of auto theft in city leading to important number of vehicle without insurance. However, drivers in Denver still have the possibility to get an affordable car insurance from companies offering different rate depending on their profile and other important criteria. The following are some of the companies with interesting coverages.
1.American National
American National was established in early 1905, and is now operating in all States in U.S.. It is highly considered for its keen reliability and the quality service it does provide. Some of its most relevant advantages at all include strong financial stability, low auto customer complaints, wide range of insurance policies and many more. It provides one of the cheapest annual coverage for car insurance in Denver, that is about $970 yearly, which is a fact to be considered when choosing a convenient auto insurance. As such, drivers from different categories are eligible for low average cost providing important reduction percentage compare to the city rate. A disadvantage of American national is the absence of the online quotes, which might impact considerably on its popularity.
Learn more: https://www.americannational.com/wps/portal/an/menu/insurance/auto
2.State Farm
State Farm is available all over the U.S.. With incredible popularity, it possesses the highest market share, and a robust reputation. It is considered to be the overall best car insurance in Denver probably because of its customer service which provides a good user satisfaction rate, the financial stability and its affordability for any considered factors. For example, its minimum coverage for car insurance in Denver is one of the lowest. It provides drivers with DUI with cheapest policy offering an important reduction rate of about 70% compare to the city rate. Young drivers can also benefit from the lower average cost provided by State Farm with about 60% reduction compare to the city Cost. Drivers choosing State farm in Denver are eligible for some add-on coverage as well.
Learn more: https://www.statefarm.com/local/colorado/denver
3.Geico
Geico is also a popular insurance provider in the U.S., offering quality service, whose financial stability is one of the best as well. It provides interesting online tools to allow working close to customers. It is one of the best and cheapest car insurance in Denver offering interesting rates. Its minimum premium coverage for car insurance in this city is about $350 which is the lowest in the list offering a huge difference compare to the city cost. It offers affordable annual full coverage as well with a reduction percentage of almost 30% compare to the city annual coverage. Compare to close competitors like State Farm, it doesn't provide additional coverage but has a huge range of discounts including federal employee discount, military discount, smart student discounts and more.
Learn more: https://www.geico.com/information/states/co/denver/
4.Farmers
It is usually considered as one of the largest homeowner insurance provider in U.S.; but as a car insurance provider, it stands with customized policies which enhance good budgeting for customers. Farmers is a good choice of car insurance in Denver for customer looking for a possibility to shop around their income while making important savings. Its premium might be usually expensive but it does provide extra coverages including roadside assistance, rental car coverage, glass deductible waive guarantee value protection and many more. It also offers add-on options for customized equipment coverage to insure any vehicle additions such as infotainment system and custom wheels.
Learn more: https://agents.farmers.com/co/denver
5.Travelers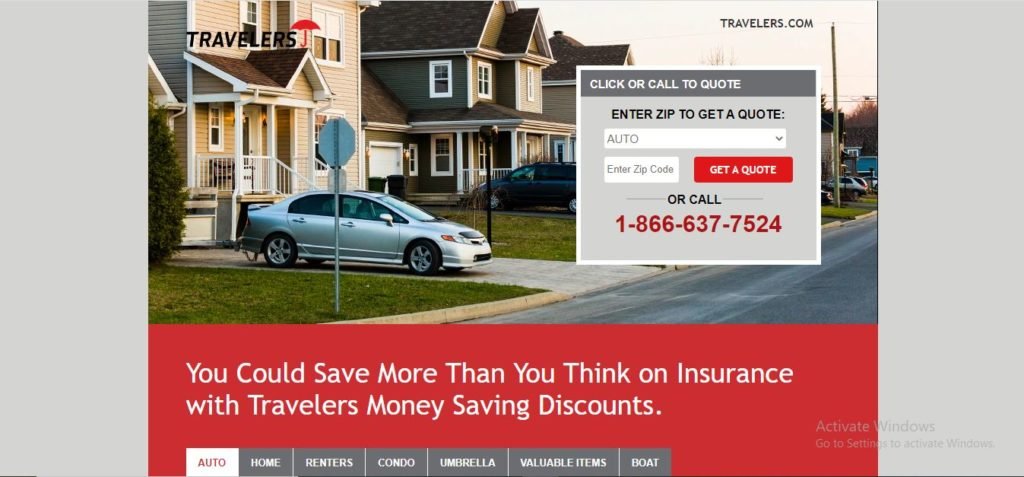 Travelers is known to be one of the best insurance company for its premiums which are usually lower than the average cost across good number of States. It has a good financial stability as well, and its customer service is not that bad. It provides the second cheapest cost for full coverage of car insurance in Denver given rise to about 25% reduction compare to the city normal cost; this full coverage involves state minimum requirement such as the comprehensive insurance covering damages caused by theft or non-accident-related incident; and collision insurance for coverage of damage resulting from collision with any stationary object or other. Travelers is a better choice for driver with at-fault accident in Denver; its coverage for this category is the lowest.   
Learn more: https://www.travelers.com/go/pi/dtc/brand.html?sponsor=beta72&prd=0M4803&tfn
Read Also: Best car insurance in New Orleans 2022, <strong>Most affordable car insurance in Boston 2022, Best car insurance in San Francisco 2022, Best Car insurance in West Virginia 2022, Affordable car insurance in Chicago 2022