The new Toyota C-HR is a distinctive stylish subcompact SUV available in four trims; LE, XLE, Nightshade and Limited. It is said to be a car design with bold capable of delivering high fuel economy. Common inspiring aspect of this hybrid SUV include its suitability to difficult climate conditions such as in snow, a fact which set it a little bit aside from its rivals the Hyundai Kona or the Citroen C4. The Citroen C4 which is a compact Car produced by the French automaker is known to be bold as well, convenient for family tour, but few of its disadvantages include the difficult practicability and efficiency. However, it offered appreciable strength with impressive comfort and appealing aerodynamics. Apart from the Toyota C-HR, its other close rival is the Kia Xceed.
2021 Toyota C-HR nice look, neat luxury
The 2021 Toyota C-HR is an amazing vehicle with impressive appearance. It has a nice exterior showing well designed angular head and stylish multi-reflector LED headlights with auto on/off feature, LED projector low-and high beam headlights and high quality 17-inch alloy wheels. The interior of the Toyota C-HR is incredibly designed, making it a better choice in term of comfort above competitors such as the Hyundai Kona, Mazda CX-30, Or the Kia Seltos. Even though it has a below average cargo capacity, it offers high quality amenities offering an excellent drive with immersion in luxury. Some of the quality tools found in the 2021 Toyota C-HR include the leather-trimmed seats, the power adjustable seats, dual automatic climate control, leather-trimmed steering wheel, keyless entry, push start button and more.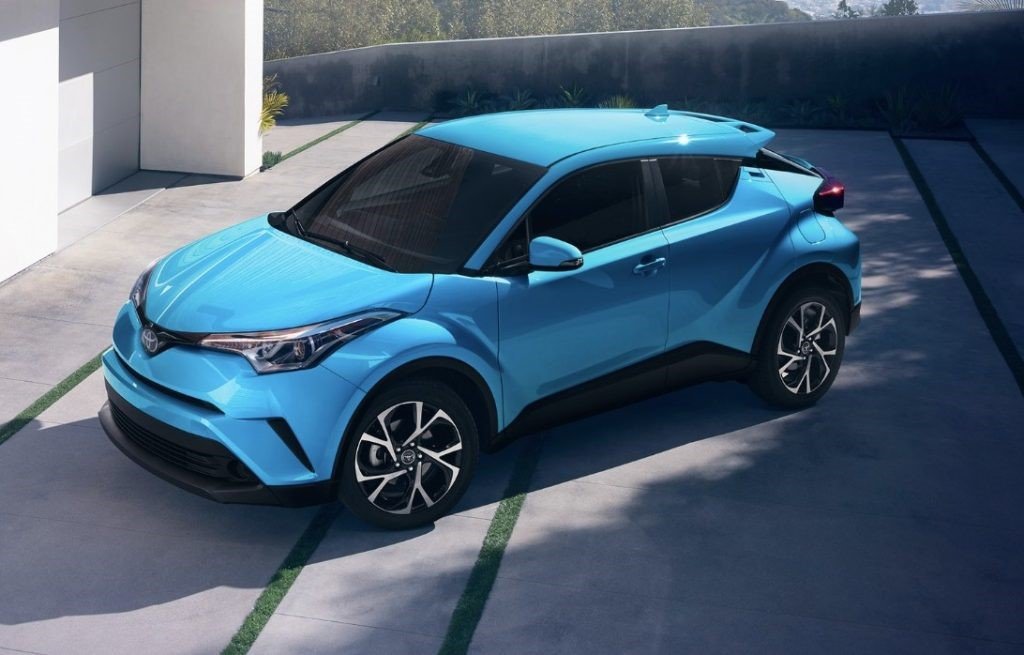 2021 Citroen C4, huge interior space
It is an excellent hatchback with astonishing body showing attractive tools. It appears with items such as the front LED headlights, LED daytime running lights in V signature, a welcome and goodbye lighting, nice obsidian black painted external rear view mirrors. Just as the 2021 Toyota C-HR, It comes in four trim level; Sense, Sense Plus, Shine and Shine plus, each of these trims levels was done with an insistence on luxury aspect. The Citroen C4 offers a comfort without comparison, it is well set with SUV-like modern tools. It has 5 seating spaces, about 16 compartments probably 39litre of space in the cabin, about 380 liter of boot spaces. Some of the features found inside the Citroen C4 include the wireless phone charger, storage bins between the seats, a 10-inch touchscreen display on the dashboard, and other little infotainment tools that argument the luxury side of this hatchback.
2021 Toyota C-HR vs 2021 Citroen C4 disparities
Unlike the Citroen C4, the Toyota C-HR is a subcompact SUV with $21,545 as start price, an amount which is said to be affordable compare to some of its classmates. Whereas the starting price of the Citroen is $20,450. The Former is known to have been of great disappointment in terms of performance, the Toyota C-HR to be specific, has 2.0liter V4 engine that put 144 horsepower and releases 139 of Torque with a CVT transmission. With these specifications, it is known to be really slower than its other rival; a fact that really affect it considerations as an SUV. Moreover, it has a very limited cabin, a reason why it is ranked at the bottom of subcompact SUVs. The Citroen C4 on the other Hand offers enough cabin space, and because of it quietness and its full of appreciable tools stands to be one of the better Hatchback vehicle ever designed. It is equipped with 1.2liter 3-cylinder engine pumping 155 horsepower and 177 lb-ft of Torque.
Source: https://www.citroen.com/en/, https://www.toyota.com/c-hr/
Read Also : 2021 Mazda CX-30 vs the Adventurous Hyundai Kona 2021, Other KIA versions, Small Honda HR-V 2021 vs Dynamic Toyota Rush 2021