Car insurances companies in Ras Al Khaimah are represented by highly rated groups which have got their way in an increasingly competitive market. This emirate region is known for its quality representation and appearance with various business representations among which insurance companies. The ranking according to their influences in the market and popularity shows among others RAK Insurance, union Insurance, Iran Insurance co, Oman Insurance, Nasco Karaoglan group, Oman Insurance company.
1.Ras Al Khaimah National Insurance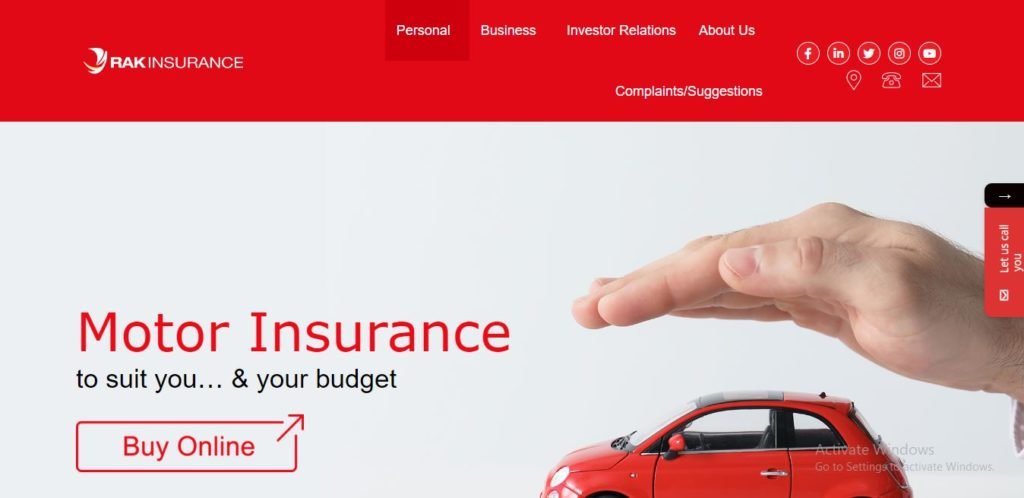 Founded in 1974, the Ras Al Khaimah National Insurance has grown in term of capital, services and mission, its vision being the same, care and customer satisfaction. It is considered to have gain an important position among reputable car insurance companies in Ras Al Khaimah in particular and in UAE in general. Its flexible policy is attractive and very reliable. This policy involves;
Third Party Liability Motor: it is a policy providing coverages for accidental damage to Third Party vehicle and property. There is a possibility of obtaining the premium value in accordance to extra charges as per the customer quest.
Comprehensive Motor Policy: it offers various coverages such as damage and theft of own car, third party liability, ambulance emergency service and many more. It also offers additional premium service with some conditions.
Office Location
6/F RAKBANK Building Al Jazeera, Sheikh Saqr Bin Mohammed Al Qasimi R/18 RAK UAE
P.O Box 506
Tel: 800 7254 / 07 2273000
Source: https://www.rakinsurance.com/motor-insurance/
2.Oman Insurance Company PSC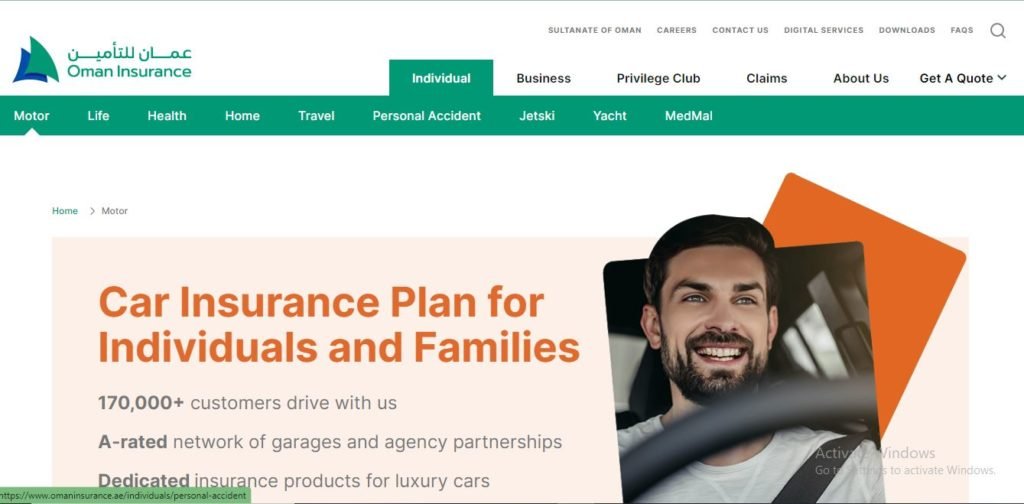 Active for over 45 years now, Oman insurance Company is a one of the leading car insurance companies in Ras Al Khaimah. Its presence in this Emirate region signifies its engagement in working closed to customers and for customers. It offers two relevant plan namely;
Comprehensive Car insurance plan: it covers all the basics with additional aspects including Personal accident cover for driver and passenger up to AED 200 000, Agency repairs up to 3 years, personal belongings covered up to AED 5000, Third Party property covers up to AED 3,500,000
Third Party Liability Insurance: Its benefits include Third Party Liability with an amount sets as per the UAE courts, Third Party Property Damage up to AED 3,500,000 Loss of Use Allowance as per the Tribunal and court policy, Ambulance covers up to AED 6,770
Office Location
Al Abah Street, Ras Al Khaimah Old Souq
P.O Box : 763
Tel: 07 233 2609
Source: https://www.omaninsurance.ae/individuals/car-insurance
3.Arabia Insurance Company (S A L)
Arabia insurance company was established in 1944 and is currently represented in 8 Arabs countries with 9 branches. The Arabia car insurance companies in Ras Al Khaimah offers plan which supports the client needs. Some of the relevant facts are;
Third Party property damage
Car replacement
Dealer repair,
Medical expenses for both driver and passenger, free road assistance
Windscreen
In transit
Office Location
Al Oraibi Building, Oman Street, Al Nakheel, Ras Al Khaimah
P.O Box 1288
Tel: 07 2227153
Source: https://www.arabiainsurance.com/en/product/15/motor-insurance
4. United Insurance company Psc
Operating since middle of 1976, United Insurance company is known as one of the oldest company in UAE, it has gone through important structuring and is now an amazing company dealing with car insurance. It offers all the basic coverages common to other dealers.
Office Location
1st Floor, Pink Building, Sheikh Faisal street, Ras Al Khaimah
P.O Box 1010
Tel: 07 235 1584
Source: http://www.uic.ae
5.International Union Insurance Services
International union Insurance services was opened in 1987. So far, it has grown to an impressive insurance organization with two branches mainly in Dubai and Ras Al Khaimah. Its success comes from its extended services in various aspects including car insurance.
Office Location
Opp. Brusley Bldg, King Faizal street, Ras Al Khaimah
P.O. Box 1976
Tel: 07 233 3388
Read Also : 05 best Car insurance companies in Abu Dhabi, 5 Best car insurance companies in Fujairah,04 Most Reputable Car Insurance companies in Sharjah